Ralph Yerks (born April 4, 1894 in Bedford Hills, New York) served and died for his country in World War I, yet we cannot find a memorial in Westchester County that recognizes him.
Ralph Yerks, Private, U.S. Army
9th Infantry Regiment, 2nd Division
Entered the Service from: New York
Died: September 13, 1918
Buried at: Plot C Row 8 Grave 36
St. Mihiel American Cemetery
Thiaucourt, France
Between his birth date and the date entering the military Ralph lived in various places in Northern Westchester County including Bedford Hills, Goldens Bridge, Purchase and Port Chester. I've been to every World War I monument in those towns and then some and have yet to find mention of him on any plaque. I did find him however on the American Battle Monuments Comission website.  According to their records, Ralph is burried in France.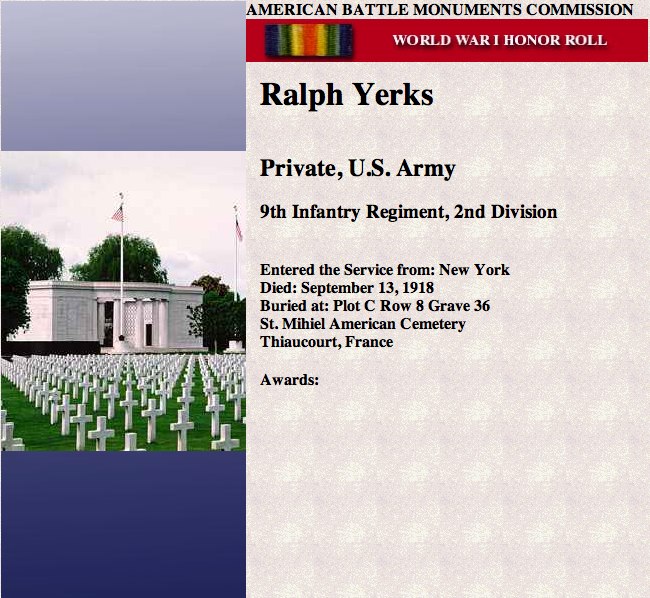 At age 16, he lived with his parents and two brothers in Bedford, New York. According to his draft card, signed in 1917, he lived in Purchase / Rye, New York. In 1930 (Well after his death), his mother lived in Port Chester, NY.  Several official records I've seen also list him as a Goldens Bridge vet.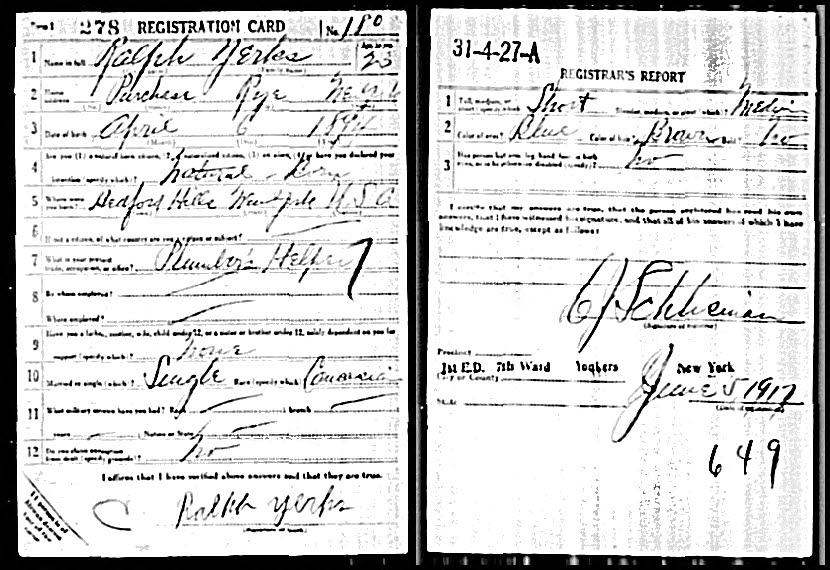 I'll be contacting the Veterans of Foreign Wars to see what happened.  Maybe he lived somewhere I have not checked yet.  Stay tuned.