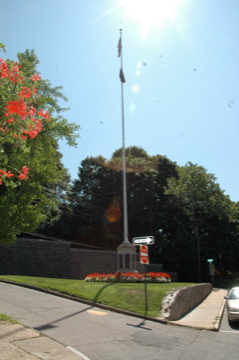 In one last act of desperation to find some type of mention of Ralph Yerks at a War Memorial,  I emailed the Rye Historical Society to ask them if there was a War Memorial in Rye.  Rye was the only town that I had had not visited because I was unfamiliar with it.  Within 12 hours, I received an email back from Dr. Ruth Smalt, Executive Director of the Rye Historical Society.  She took the time out of her busy day to walk across the street from her office to the war memorial located at the intersection of Rt 1 (Boston Post Rd) and Purchase St.  It is opposite the Village Green, and directly across from the Square House Museum front door where her office is.  She wrote:
"I just took a look at the WWI monument outside the Square House and sure enough, there is Ralph Yerks.  There is also a William Yerks, who served but survived the war."
So we finally found him!  Ralph, brother of James L Yerks I,  who gave his life serving his country, died in France is recognized in the Town of Rye, New York.  His brother William, who survived The Great War is also recognized as serving his country on the same memorial.  Williams descendants are now in New Jersey and other points south of the New York / Connecticut area.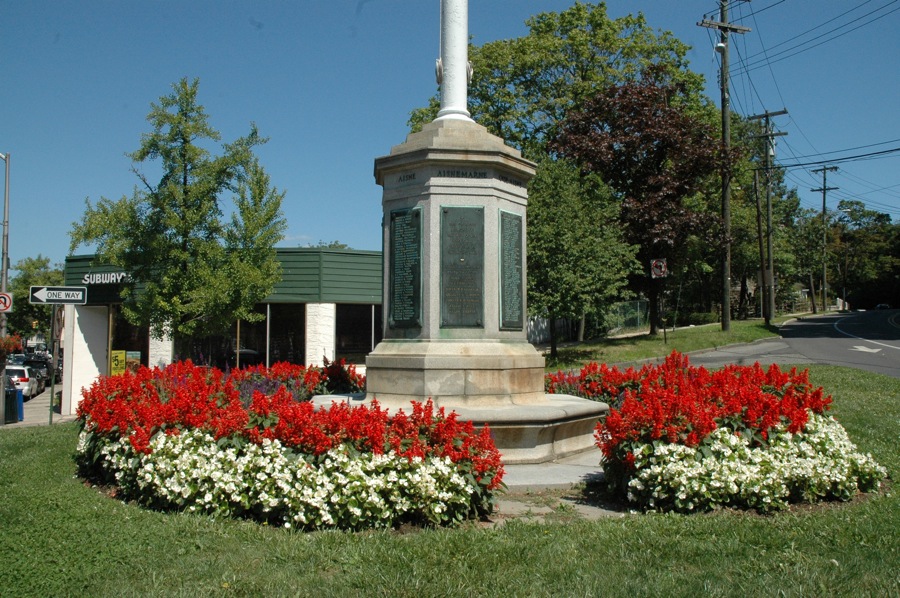 One interesting thing about the names on the memorial is that they are both listed as "Yerkes", not "Yerks".  Ralph's draft card lists him as "Yerkes", but he signed his card as "Yerks".  Could this be the point where the name changed?  Maybe he was born as a "Yerkes" and changed his name with the rest of the family to "Yerks"?  Only time and more research will tell.